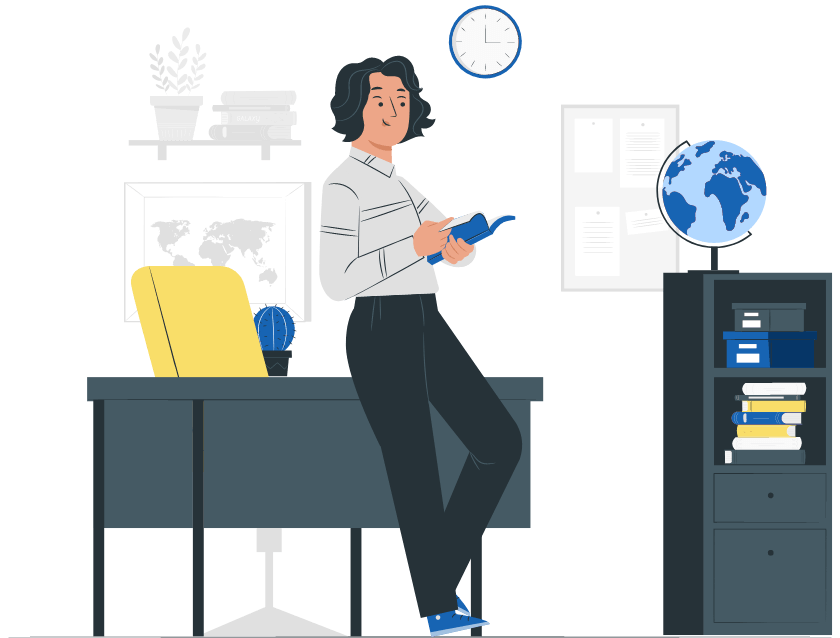 We, as a team, are strong proponents of the philosophy that a child will grasp a subject better when they are passionate about it and it is explained in a simple manner to them. We believe that this responsibility squarely lies on the shoulders of the Gurus.
Since starting this enterprise 20 years back, our main intention has been to stimulate in children a spark for learning.
An inquisitive mind when stoked with the right degree of heat will bear fruits in the long run. And to achieve this, we bring together the best from our collective expertise.
Our method of teaching is strongly founded on the thought of transforming lives of students by simplifying education. And this is, a belief we seek that in all the teachers who join us in our journey

Our aim is to ignite the spark in children for learning, by bringing them the best simplified education to excel and ameliorate both in academic and competitive aspects.

Creating a comprehensive understanding of the subjects, and bringing the best of education, we build a strong foundation for the students to plan out and excel in their own educational journey, stepping out of our threshold.

Ensure that each child who steps out of our threshold is able to chart their own educational journey on the basis of the strong foundation which we have set for them.

It is our passion for the subject as well as the yearning to pass this knowledge on to our children that will make them successful.
Being a teacher is one of the most noble professions, and we value the faith that you placed in us with your child's academic future in our hands. We vow to fulfil our responsibility with utmost integrity.


With our team of experts drawn from the best there is in the city, you can be rest assured about the quality of education and mentoring that will be imparted to your child at this institution.
We strive for excellence in everything we do. Be it the notes we compile, the lectures we conduct or the results we bring in.
Through all this it is imperative that our mode of communication with the students remains simple. We ensure that every child understands the most complex problems, and we do this by simplifying the method of teaching.
Content that is comprehensive,simple, easy to grasp and effective
Who are committed to charting your journey of development with EduMentors
Subject Experts drawn from across the board
To teach students in a language and method that is easy and relatable
To ensure that students have actually grasped the subjects and interject at the right intervals in case of cause for concern
Tools such as exam marks and monthly performance charts,attendance reports to guage progress real-time